Connect with your social network account
I purchased this s13 from a guy on here a few years ago now I can afford some stuff and replacing his junk on it now . Had to replace bump stops. And rear camber kit. Here are two pics of what I've done so far
It won't let me add pics says to big it's pics on my iphone
Use photobucket or instablam, then copy/paste the HTML link. Problem solved.
'03 WRX (Sold)
'96 BMW Z3 (Sold)
'94 180SX-RB (Japan, Sold)
'86 AE86 (May she rest in peace... *cries*)
'93 BMW 318is (Whaaaaaat?!)(Sold, LOL!)
'87 MR2 AW-11 (Awwwww YEAH!)
or imgur
Status: HG repair. 488wtq though!
Posts: 2820
Joined: Thu May 13, 2010 3:44 pm
Location: Your mother
Facebook works if your privacy settings aren't screwed up.
Sway is like a race horse; if you push it sometimes, it's ok, but if you are hard on it all the time, then it's going to break its ankle and then you will have to shoot it.
The new ones look much beefier.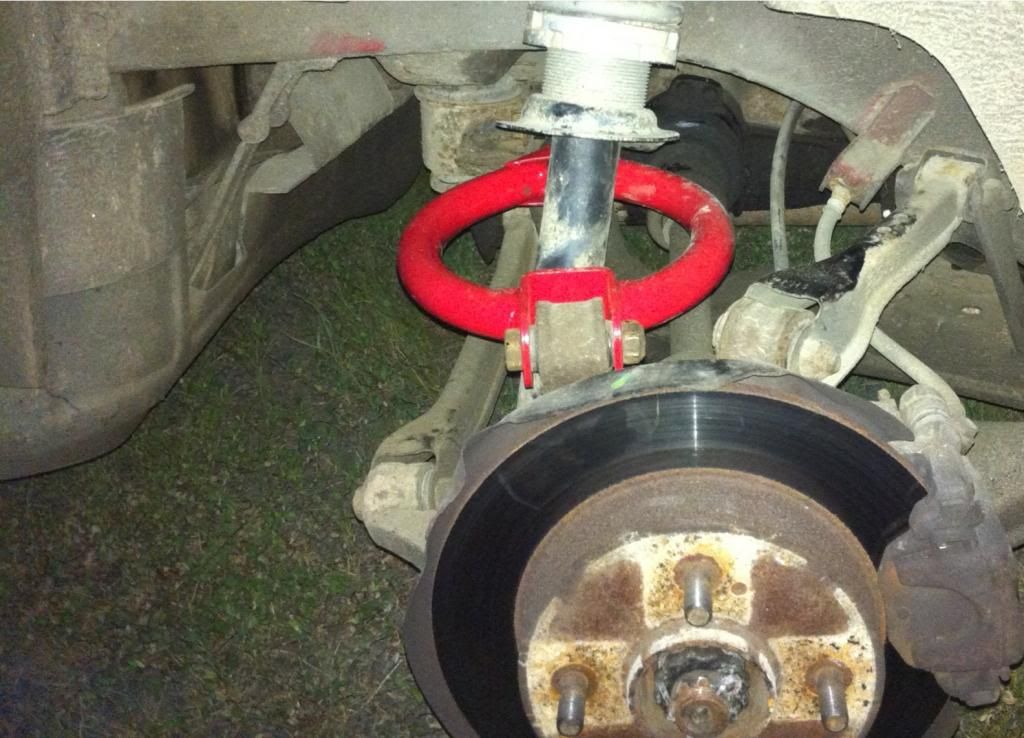 Status: HG repair. 488wtq though!
I agree now I'm waiting on JOE I'm buying his 17 inch rims there is only 3 but hey I can use the 3rd as spare for the rear till I can buy four more or find a replacement lol