Connect with your social network account
Well here it goes...
NAME!- Matt Geldmacher or whatever you wanna call me
AGE!-22-23 in January buy me a present
LOCATION!-Annapolis, MD far away from everything
DRIFT CAR!-1993 Bmw 318i with a L33/t56 swap
YEARS DRIFTING!-Umm i dunno like 1 year total?
JOB?SCHOOL?BOTH?-Im a Vw tech and hate Vw's
DRIFT EVENTS ATTENDED!-Think 4 or 5
PIC OF CAR-
PIC OF SELF- When not working or doing other stuff, im playin on the water
more information on car if desired, (mods/swaps/other cars u mess with)-
Well bmw has a chevy engine in it alot ot go into if any questions just ask or look on my thread on bimmerfourms
http://forums.bimmerforums.com/forum/sh ... ?t=1927758
story time, anything about yourself or how you've come across drifting-
Well ive always had a thing for going sideways. Owned 13 rx7s(4 FD's 9 Fc's) and my red fd was my feature car which had for 4ish years and went a best of 10.63@128 with full interior and ac and junk did a bunch of racing and dumb stuff with it and got tired. Also owned alot of other cars but most noted 2 240s i messed with a little drifting with then started actually doing it when i purchased this e36. Since then all my rx7s are gone and main focus is drifting.
plans? competition? fun? just trying out?-
See how far it takes me love driving and beating the crap out of my car. Next year want to take it a little more serious but have alot more room for improvement lol
how did you hear about/come across slideways?-
I blame Yoshi
anything else you love to do beside drifting?(plans/trains/girls/skating)
Um partying, ladies, doing dumb stuff, and anything to do with water
AND if you want, what do you think you could specialize in wether its wiring/networking/drifting skills?
I dunno kinda well rounded but i like suspension work(aligning and stuff) and most of all driving
93 318 L33/T56 Swap Drift Turd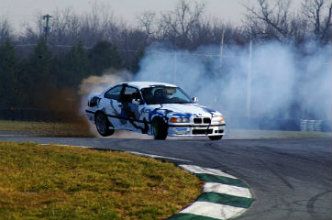 Sure. blame it on me.

What's your rear end (on the car) like? Done the reinforcements yet? M3 rear is going in soon right? Break any non M stuff?
Status: HG repair. 488wtq though!
Its a high lock think like 75%ish(bought it from a road race dude it was too high) 3 clutch medium lsd 3.64. Suspension was stock other than 325 style axles and bc coilovers in the rear. Bent the camber arm and maybe more(just fixed the camber to get it back in action). Have m3 rear arms, axles, and brakes i plan on swapping in with derlin rtab bushings, solid sub frame bushings, turner motorsports camber arms, turner reinforcement plates, and still gotta buy diff bushings. Having the cage done first dropping it off to Lee next week then when i get it back swap the rear stuff then trans and clutch.
93 318 L33/T56 Swap Drift Turd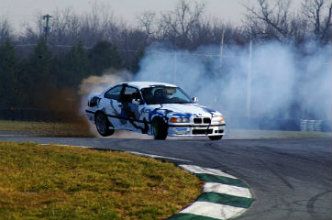 cage already? Man you must be rich
Status: HG repair. 488wtq though!
Nope
all my pay checks lol, just want everything done to it before next season so im more worried about driving it then changing stuff and crap. I would like to try tandem when i get better and right now is just a good time to do it while its down one less thing i gotta do. Plan on holding onto this shell for a little bit.
93 318 L33/T56 Swap Drift Turd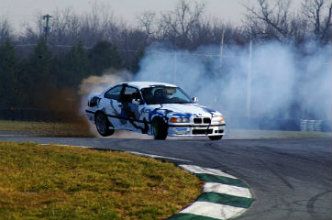 ---
Who is online
Users browsing this forum: No registered users and 1 guest